A beautiful way to support breakthrough research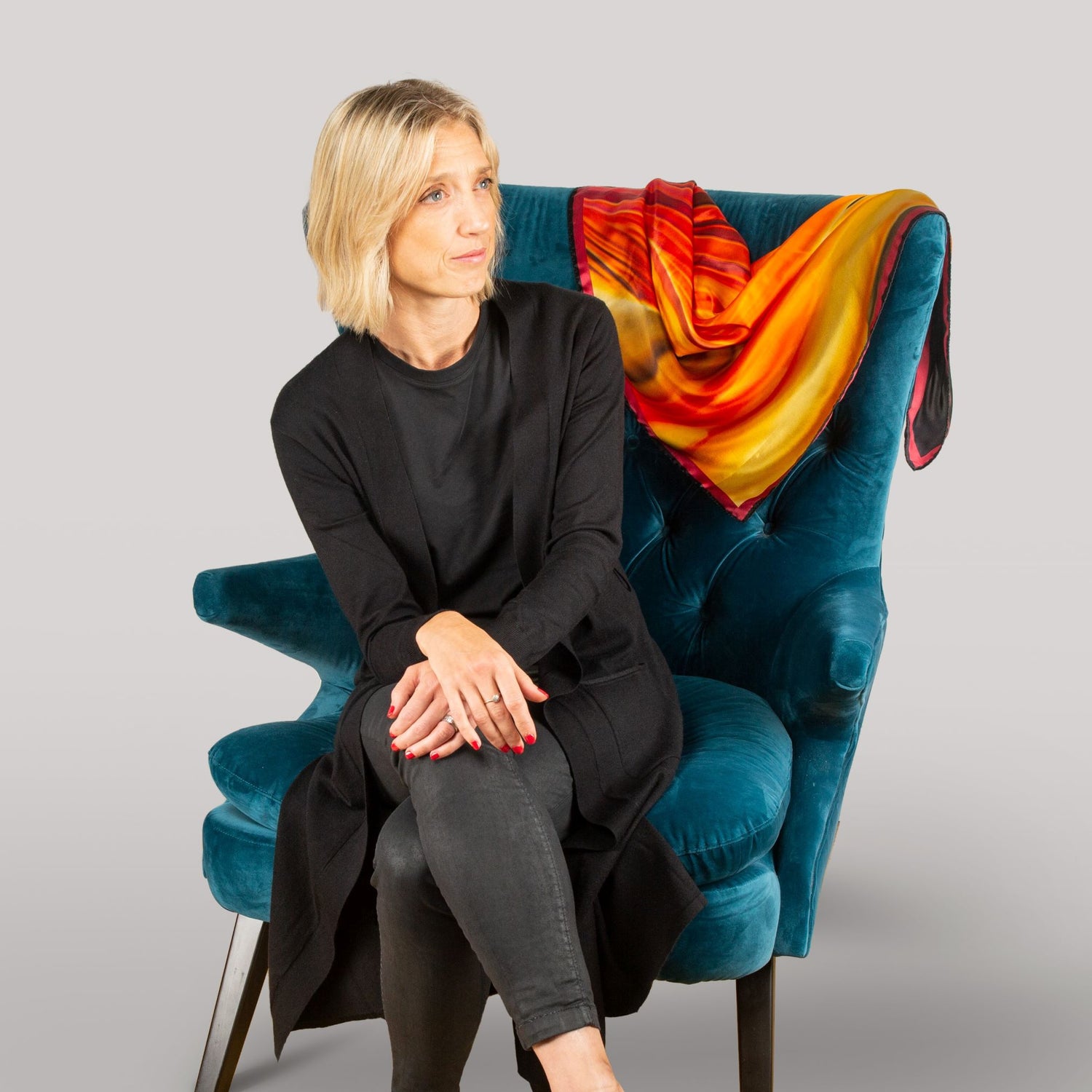 Our Story
Meet Siwan Oldham, Founder of By Biology – an idea born out of a lifelong fascination with the beauty of biology, a love of fashion and desire to meaningfully contribute to society. Working with gifted and dedicated scientists during a 20-year career in medical research provided an insight to the transformative impact of research, an appreciation of the sheer focus and determination of scientists and the challenges they faced.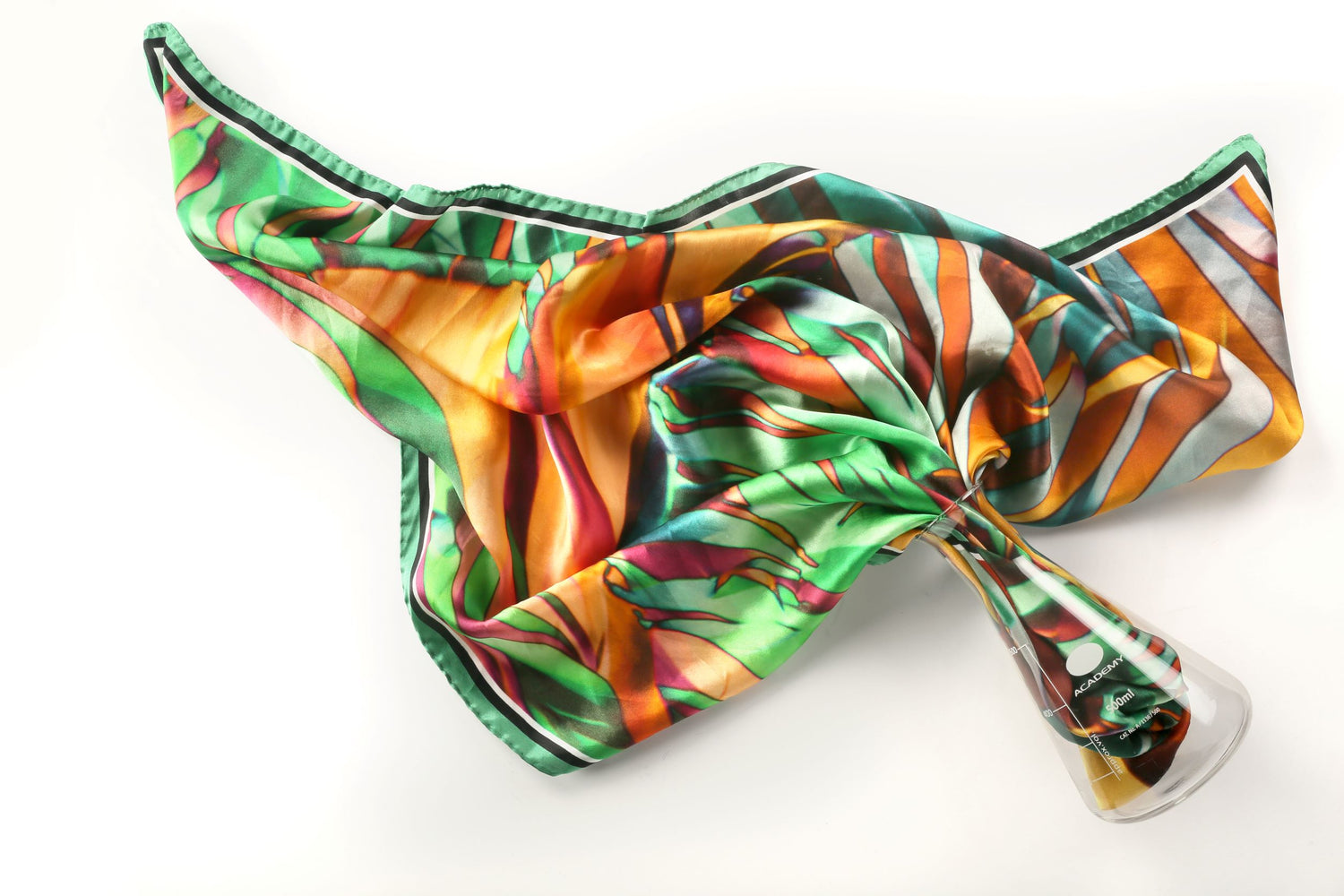 'I believe change starts at the smallest level and By Biology is setting out to build momentum and celebrate the awe-inspiring art of science through fashion. Connecting people to science, encouraging curiosity and exploration, making the work of scientists more relatable and visible.
By Biology scarves are high quality, luxury gifts, made in the UK for customers looking for something different, where the story behind the design matters and giving back to research appeals.' 
The science behind the Signature DNA Collection
Dr Linden Gledhill, PhD is an artist and scientist who explores the physical world at different image scales and fragments of time.  His education in science has led to the use of advanced photographic techniques to create unexpected imagery revealing the emotional and physical beauty which surrounds us.
A passion for photography has led to numerous collaborations with artists bridging a wide range of disciplines and media. Within his studio based in Florida, he utilizes advanced equipment including microscopes, automated motion control and high speed trigger systems.   Linden's ability to apply his knowledge of biochemistry, physics, mechanics and optics to the artistic creative process provides a unique opportunity to create value for advertising and promotional purposes.  He has been commissioned to create branding content for national television campaigns, printed material and web based content for clients including GMC, ExxonMobil, Autism Speaks,  Canon, British Telecom and numerous musicians.
A solution of a 14 base-pair double helix DNA fragment was crystalized on microscope slides under various condition of temperature, concentration  and salt compositions.  The various liquid crystal forms were photographed at high magnification on an Olympus microscope using cross-polarized light.  The colours you see in these beautiful images are a natural phenomena called Birefringence which is due to the way the molecular orientation within the crystals rotate polarized light.
Charity Donation
DNA contains our
unique genetic code. Studying genetics is an important area of research to
understand how genes might be linked to certain conditions and could help to
develop new treatments. Genetics is an active area of research into Multiple
Sclerosis (MS).
10% of every sale
will be donated to MS Society UK via Work for Good. 
Made in the UK
We are proud to support UK businesses.
Our scarves are digitally-printed and manufactured to the highest standards, in the historical Silk Town of Macclesfield. The scarves are produced by a family run business with 50 years working in the industry. Their silk is ethically sourced from silk farms and all inks used are water based.
Our packaging and labels are also supplied by small businesses in the UK.